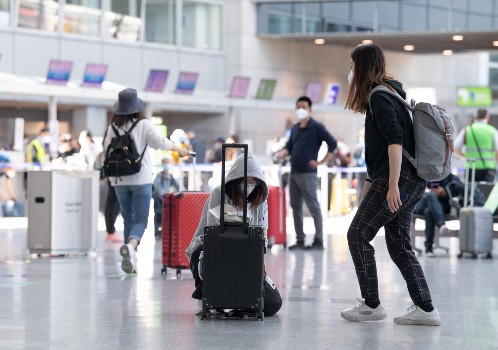 Beginning on June 25, non-EU nationals may enter Germany for whatever reason, such as tourism or studying in a university, the interior ministry said.
Currently, only those with exceptional reasons are allowed into the country.
(article continues below)
See also on The Local:
But travellers will have to have been completely vaccinated at least 14 days prior to their arrival with a vaccine approved by the European Medicines Agency.
Travellers from countries listed by the Robert Koch Institute as virus variant areas will not be able to enjoy the new rules though.
READ MORE:
"The provisions of the Coronavirus Entry Regulations, including the ban on travel from virus variant areas, continue to apply without restriction," the interior ministry states.
Countries including the Brazil, the UK and India are currently on the list of virus variant areas. Travellers entering from those countries must go into quarantine for 14 days and cannot end their self-isolation early via a negative test.
For a full list of countries listed as areas of variant concern see HERE
Germany has seen a sharp drop in Covid-19 cases in recent weeks.