German Chancellor Angela Merkel's Christian Democratic Union (CDU) will remain the largest party in Saxony-Anhalt's parliament, fending off a challenge from the far-right Alternative for Germany (AfD), according to an exit poll released Sunday. 
The state election was seen as a major political test for the CDU, as the AfD was originally projected to land an upset victory.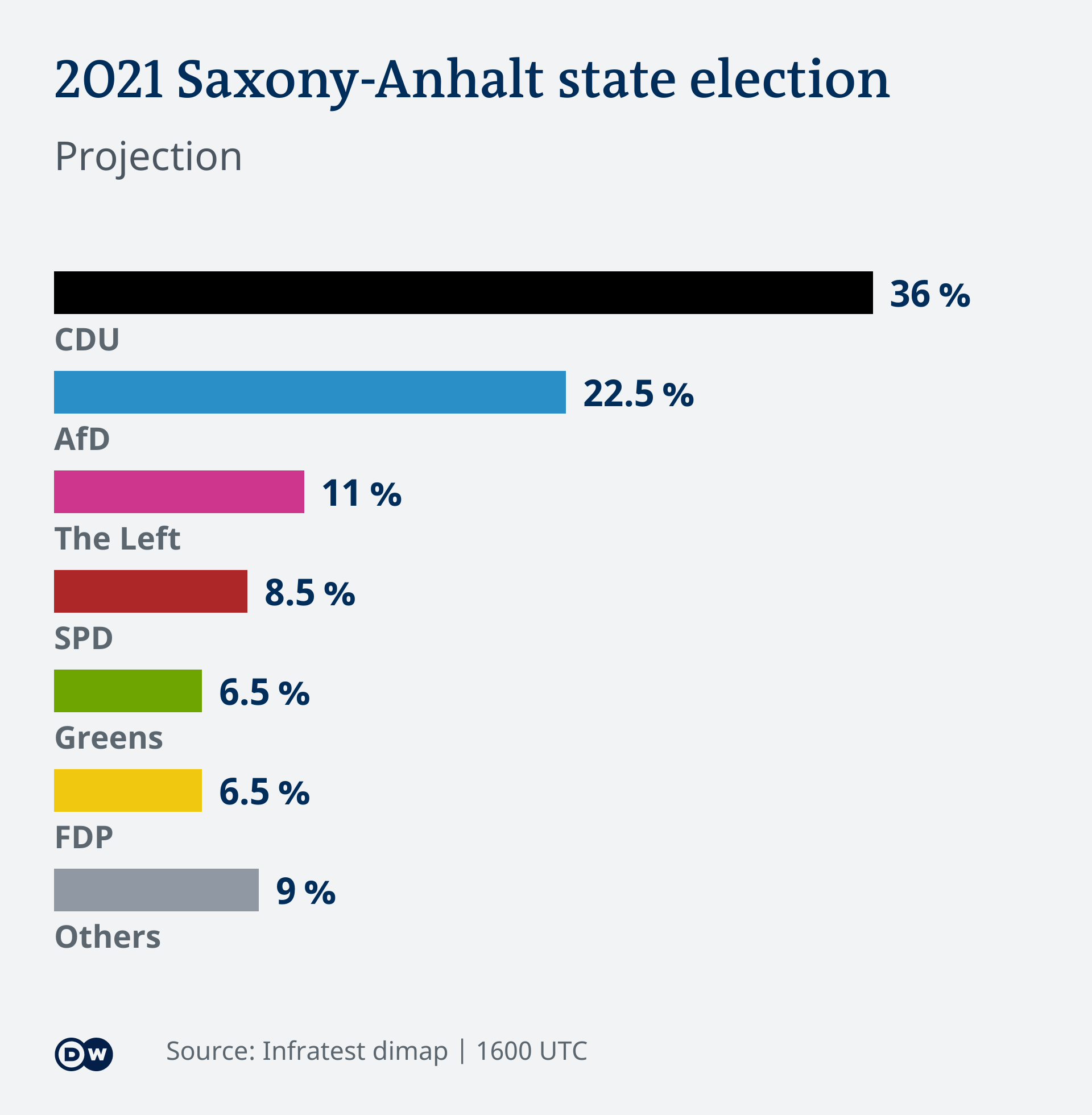 The Infratest dimap survey shows the CDU in the lead at 36% support, with the AfD in second place at 22.5%. The Left garnered 11% of the vote, while the Social Democratic Party brought in 8.5%.
The Greens and Free Democratic Party both garnered 6.5% support respectively. 
"This is quite a remarkable victory for Angela Merkel's CDU party, which has gained a whopping 6%," DW chief political editor Michaela Küfner said of the exit poll, but noted that the actual results may differ.
"It means the AfD's rise has been halted," she added.
How did the parties react to the results?
CDU Secretary General Paul Ziemiak said the outcome is a "sensationally good result."
AfD Saxony-Anhalt Chairman Martin Reichardt said "I think we can be very satisfied with the election result."
The CDU currently governs Saxony-Anhalt  in a coalition with the SPD and Greens. The leadership of both the SPD and Greens said they are willing to have a discussion with the CDU about continuing their coalition in the state.
This is a breaking news story and will be updated shortly
wd/mm (Reuters, dpa)

.